The heart of Fremantle's Catholic community for 129 years.
Please click here to read the latest Pastoral Letter from The Most Rev Timothy Costelloe SDB, Archbishop of Perth.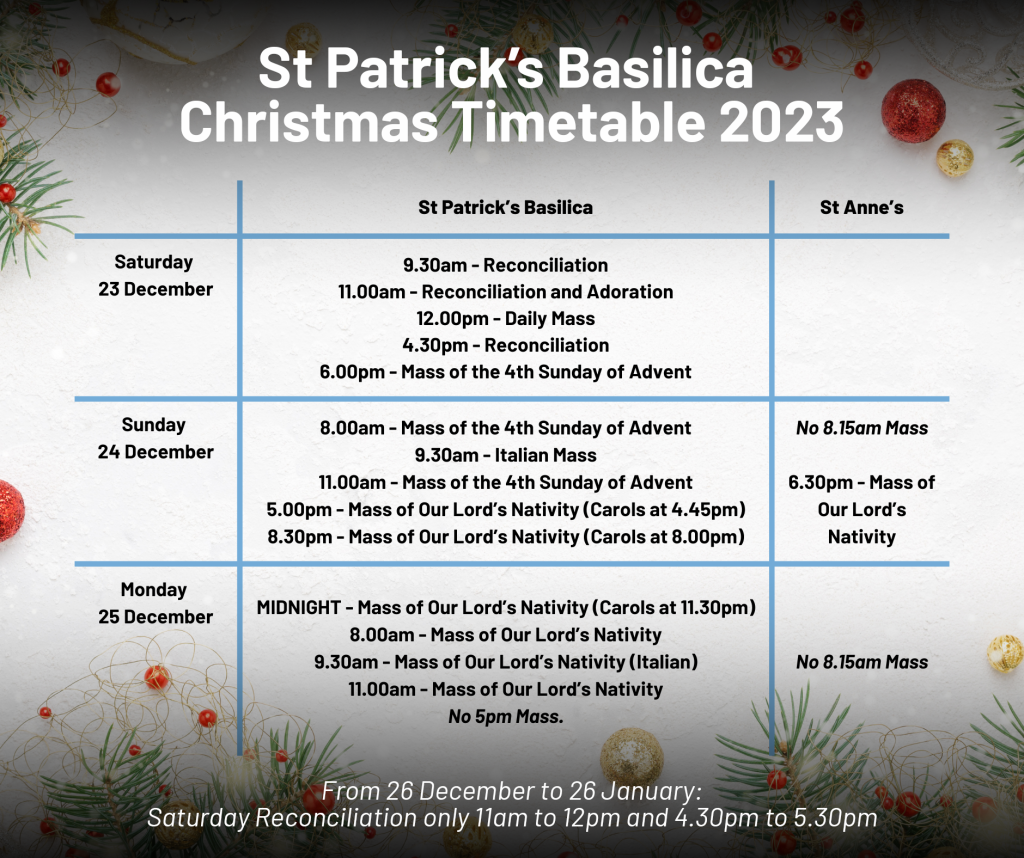 Welcome to St Patrick's Basilica!
years of love and compassion
Since 1894, St Patrick's Basilica has been the home of Fremantle's Catholic community, and has played a significant role in the development of a small port city into the bustling and vibrant town it is today.
Now, more than 125 years since the first Oblate priests arrived in Fremantle, the Basilica continues to support the Fremantle community in its continued growth and development.
Led by Parish Priest Father Slawek Plonka OMI, a team of dedicated Priests, Brothers, Sisters and parishioners work across the Fremantle area to provide compassion, support and comfort to all, regardless of faith.
Keep up to date with the Basilica...
Italian Mass: 9.30am each Sunday
St Anne's, North Fremantle: 8.15am each Sunday
Polish Mass: First Sunday of the Month, 12.15pm
First Friday of Each Month: 11am
Saturday: 9.30am, 11am, 4.30pm
Saturday (Italian): 10.30am
We are here for the entire Fremantle community, every weekend and for every major celebration.
Where to find us
47 Adelaide Street Fremantle WA 6160
Below you will find the CSS for disabling animations on tablet/mobile, enable animation delay on desktop, IE fixes